This page is dedicated to our 2009 Arctic Fox 29V
For photos and story on the Chevy Silverado, click on the bow tie

Our upcoming trip to Alaska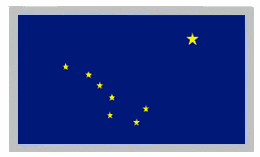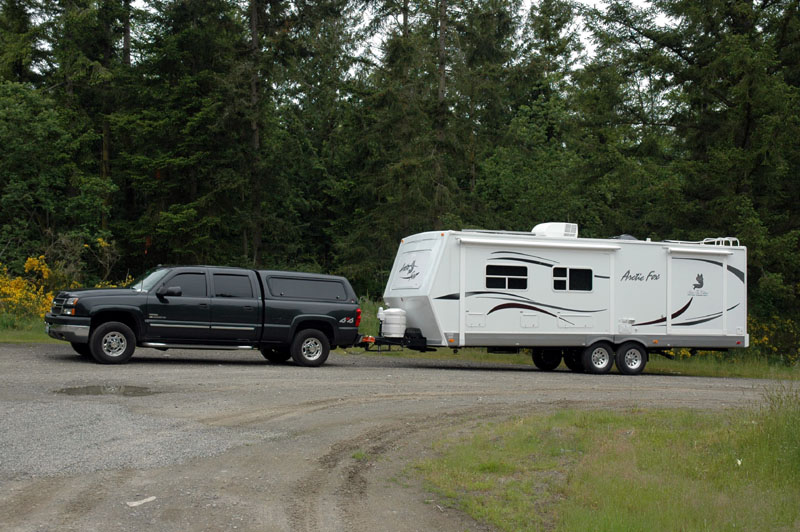 This photo was taken the day after we installed the Hensley Hitch
Interior images

Living room as you enter the coach

The dinette is forward of the living room. We opted for the booth dinette instead of separate table and chairs to get the additional storage

An overall view of the forward end of the coach and galley

A close-up of the galley

Looking back torwards the entrance door is the TV stand and forward wardrobe and passageway to the bathroom and bedroom

The bedroom as seen from the vanity area of the bathroom

The vanity

Another view of the vanity

Yet another view of the vanity, but from the bedroom

We opted for the tub/shower in lieu of the standard shallow shower pan. The shower curtain rolls up--really cool

The bedroom looking straight aft from the vanity area

The wardrobe area of the bedroom is in the rear slide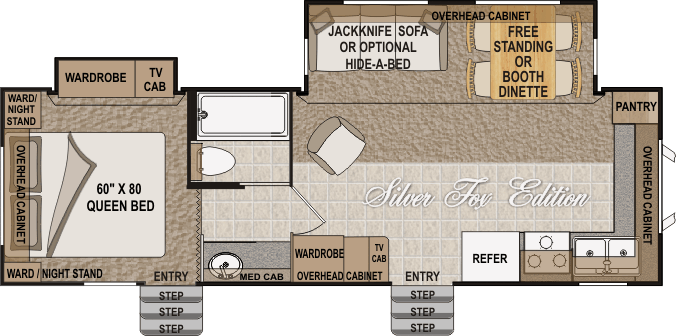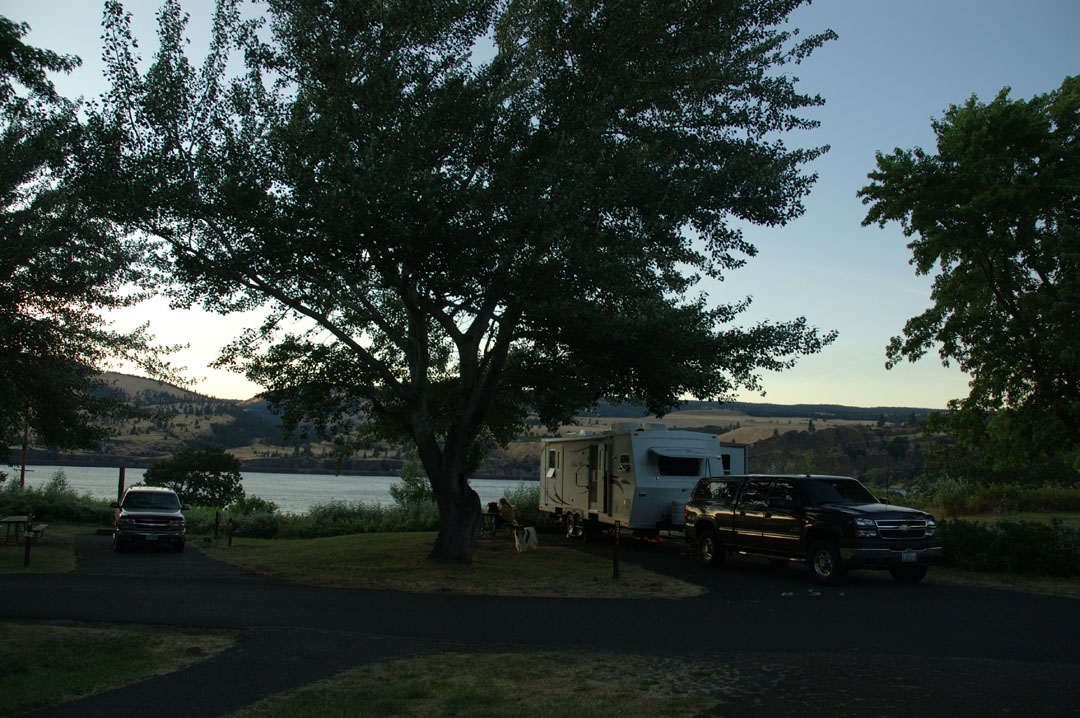 Memaloose State Park on the Columbia River, Oregon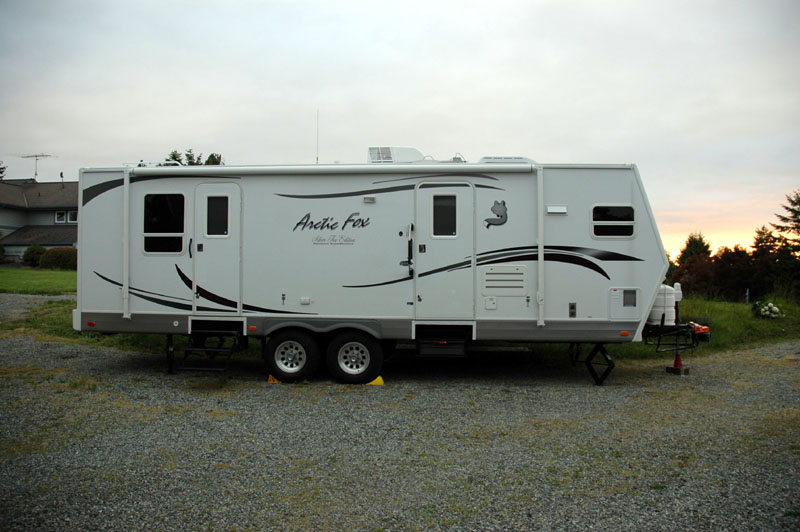 Sitting in our driveway

The day we took delivery. Note that we hitched up using an old hitch without connecting the weight distribution spring bars. First, we drove directly to the Washington State Police weigh station to weigh the new trailer completely empty with absolutely nothing installed. Second, we installed the Hensley Hitch the following day.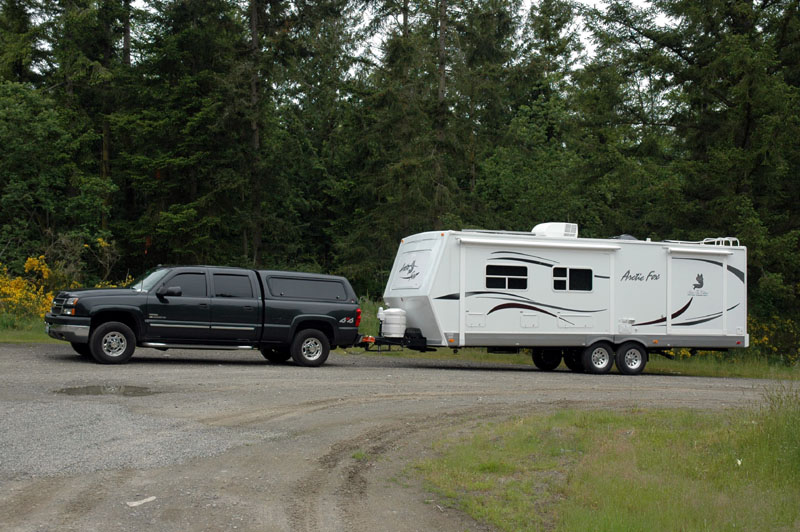 The Chevy 2500HD & Arctic Fox on Day 2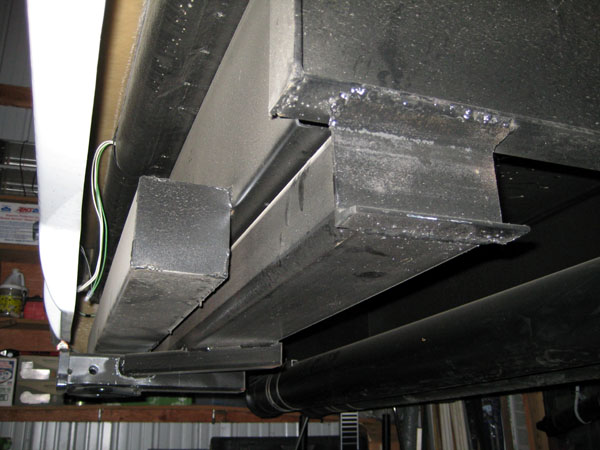 A photo of the receiver installed by Northwood. The installation included the 1/4" thick rectangular tubing and channel welded to the rear of the trailer frame rails, plus the two 1" square tubing side braces on each side of the receiver. We requested that the receiver be mounted as close as possible to being flush with the license plate portion of the rear cap so what ever we connect to the receiver reduces our angle of departure by the absolute minimum.
How to build an Arctic Fox 29V
An annotated photo essay on the construction of an Arctic Fox 29V - click here for the basic photos
| | | | |
| --- | --- | --- | --- |
| | | Chassis with holding tanks being plumbed | Another view of the chassis with the holding tanks being plumbed |
| | | | |
| | Getting the last touches of the interior done before the exterior walls are installed | | |
| | The roof being wired | | |
| | | | |
| | | | |
| | | | |
| | | | |
| | | | |
| | | | |
Weight Chart