Beaver Patriot
The first set of photos were taken with a Minolta 2000 35mm SLR. Between the combination of a blue tinted windshield and Ice Blue interior the print film didn't record wasn't able to accurately render the colors or tones of the interior. The blues are too deep and the wood is too dark. Newer photos taken with our Nikon D70s are below with much more accurate colors.
The Coach
The Cockpit
The Interior
The Galley
The Bathroom

The Bedroom
The Curb Side
[right side: front to rear]
The Engine
The Street Side
[left side: front to rear]
Beaver Patriot & Explorer
Photos taken later with the Nikon that more accurately show the colors of our interior as well as some of the personalization details since we've owned the coach.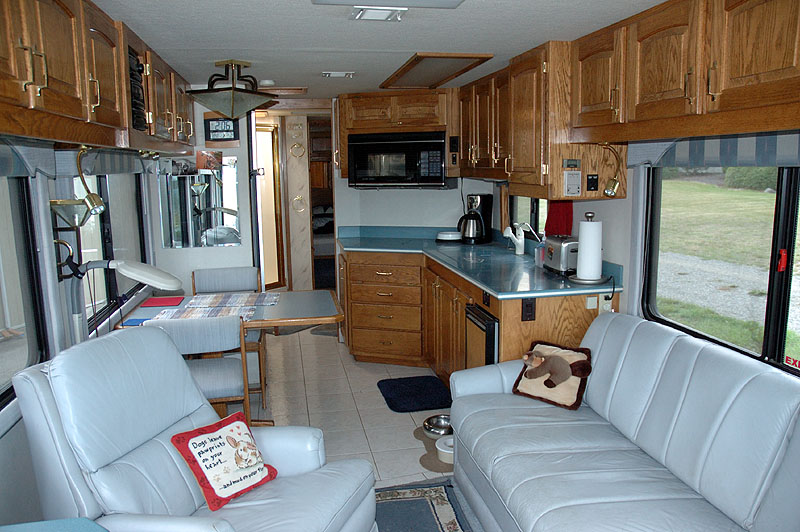 The salon viewed from the entry
The photos below are updates of the similar photos in the table above.
The Coach
The Cockpit

The Interior
The Galley
The Bathroom

The Bedroom
The Curb Side
[right side: front to rear]
The Engine

The Street Side
[left side: front to rear]
Basement storage > Holding tank access >
New wet way > Old wet bay >
Updated: 03/13/2008